Congrats to Lita and Colton!
1X Champion Dirty White GIrl earned her championship at Three Rivers Bird Dog Club on 2/9/13. She finished 3rd on A field on Saturday, 1st on B field on Saturday, and 2nd on Sunday A field.
Congrats to Sammie and Dick Motz on Sammies first place finish at Wayne Coonhunters 1/26/13. Making Sammie a 1X NSTRA Champion.
Congratulations to Cricket and Bo Thompson for their first Open Placement at Wayne Coonhunters on 11/26/11. First place in B Field. Way to go BoBo and Cricket.
Ron Simmons Three Rivers BDC member had a first time placement with his GS "Ike". Buckeye Point Ike took first place with 5/5 on the A field
NSTRA CH. Fieldmaster's Dark Knight of Trouble "Dutch" (Ch. Fieldmaster's Nothing But Trouble x Saddleup Hustler Von Boomer ) Owned and Handled by Rex Messner.
Congratulations to Crystal and Otis for their first time placement with a First Place in Amature at the Lakes and Trails Benefit trial held at Fur Fin and Feathers "Backing Pig" Trial grounds. 8/14/11
Cindy Ferguson's English Setter, Kanawha Zack earned his first NSTRA Championship title February 13, 2011 with a First place win at Three Rivers BDC. "Zack" is handled by Bill Ferguson.
Motz's Samson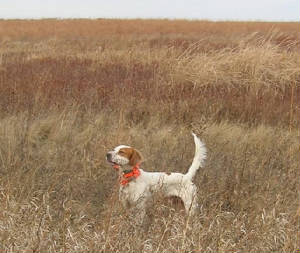 Congratulations to Bob Vibonese, Sr. and his GSP Dillon. Dillon earned his first time NSTRA Championship with a second place finish October 24, 2010 at the Wayne Coon Hunter's trial.
Oaknoll's Thin Lizzy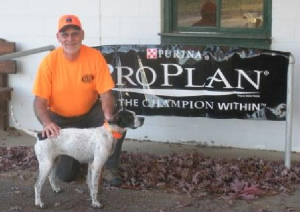 Mr. Dealer
Teresa Rudds's English Setter, Cracker Jack Tex earned his first NSTRA Championship title September 11, 2010 with a First place win at Three Rivers BDC. "Jim" is handled by Suvoyee Rudd.
Killbuck Marcy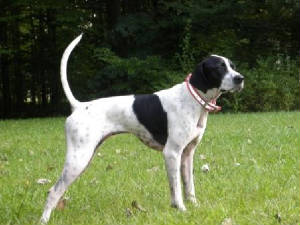 Congratulations to Dave Abney and Jim's Run-n-Gun Jake. Jake earned his first NSTRA Championship with a first place win Sunday May 23rd, 2010 at Pike County Bird Hunters Club, Indiana.
Motz's Rare Gem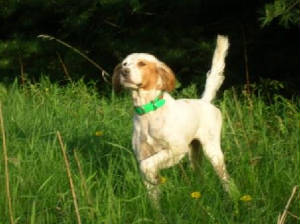 Congratulations to Dave Abney and his pointer Tommy. Tommy had his first time placement on November 9th at Three Rivers.
Lita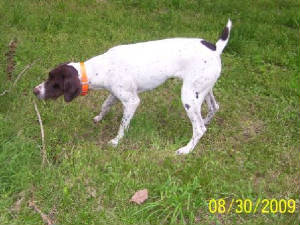 Congratulations to Scott Joachimi and Moonie. Moonie's fist place win on the B field Saturday April 10, 2010. made him a 1X Champion!
Rick Hill and Charlie
Congratulations to Dick Motz and Abby Road on her first time placement. Abby took 2nd place in the Amateur trial held Jan 30th 2010 at the Columbia Game club.
Southern Shell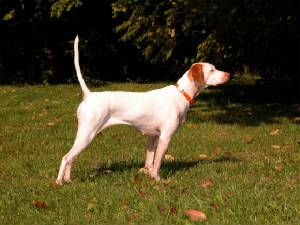 Littermates, Stitch and Cricket both received their Amateur Championships this summer. Stitch is owned and handled by Rex Messner. Cricket is owned by Rex Messner and Bo Thompson and handled by Bo Thompson. Congratulations to all four for a successful season!
Fieldmasters Woodland Cricket